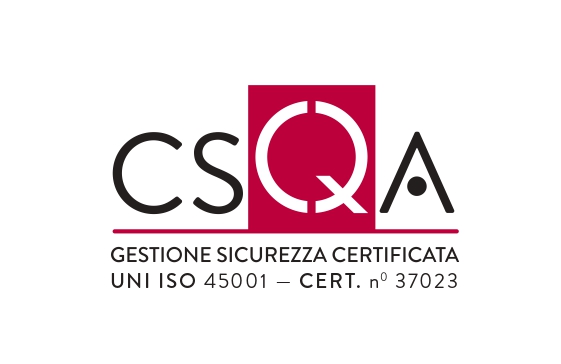 A new goal has been reached in the HSE area… or rather, three!!!
Montenegro Group is carrying on its Occupational Health & Safety System Certification process according to the new reference Standard UNI ISO 45001: 2018, as well as the Environmental Certification renewal process according to Standard UNI ISO 14001: 2015.
Over the last few weeks, the certifying body CSQA has carried out its periodic audit of the HSE Integrated Management System at the plants of San Lazzaro, Teramo and Foggia.
As it had happened with the Group Headquarters, also in this case we feel particularly satisfied and proud of this result as well as of the renewed appreciation received from CSQA Auditors who, referring to the plants in Teramo and Foggia, pointed out that over the years Montenegro Group has strengthened its presence even at the 'more peripheral' sites.
Like for all other goals achieved in the past, also this further big result was possible thanks to all our collaborators -who use their know-how every day to support the HSE System and make it develop- and to anybody who made their personal contribution just by complying with all the System requirements.