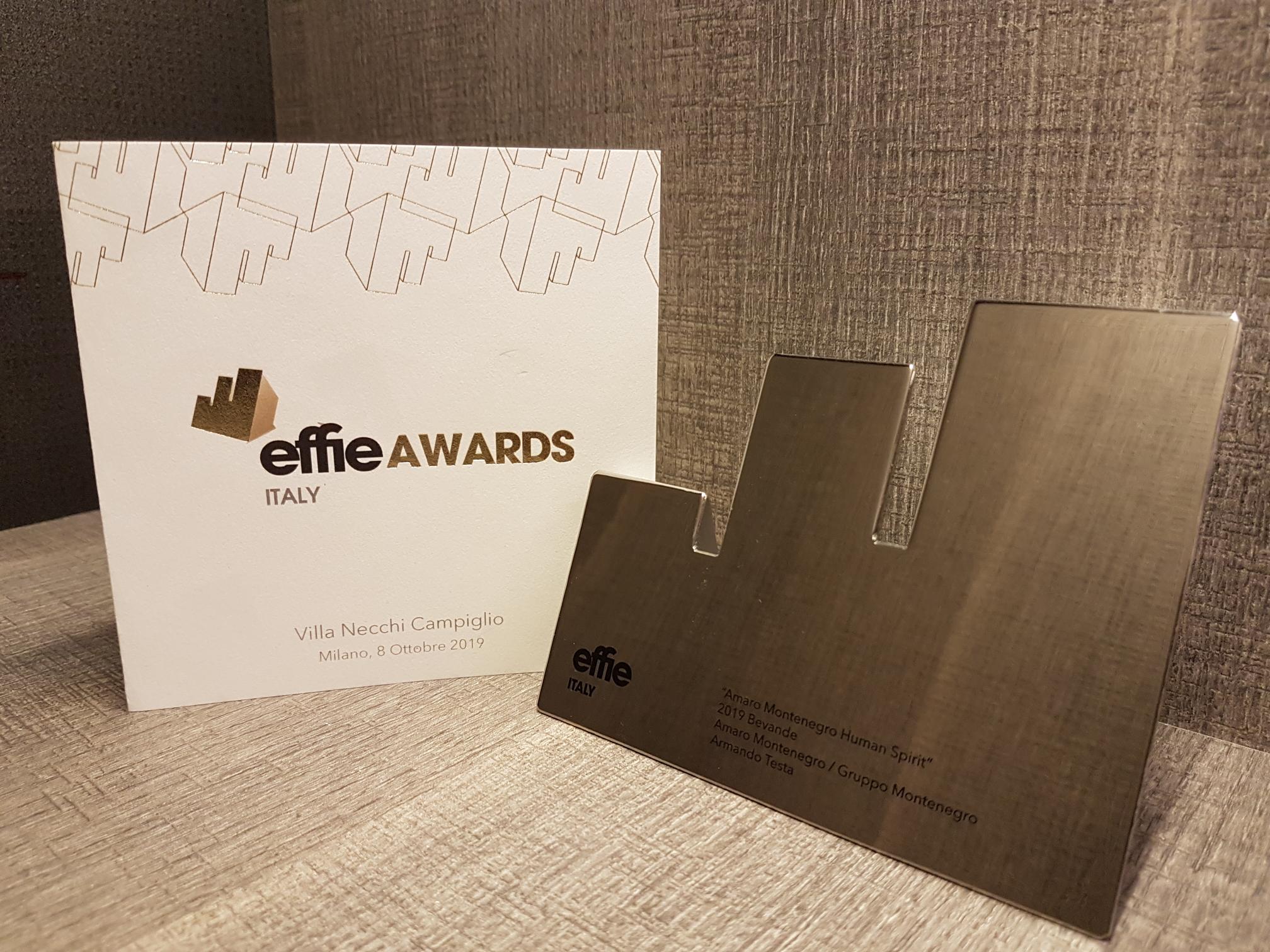 The campaign #HumanSpirit by Amaro Montenegro has won a silver medal at the first edition of the Effie® Italia Prize, a contest for the best marketing campaigns in the past year.
The Effie prize, already awarded in 49 countries worldwide, is aimed at acknowledging and enhancing communication performance achievements.  The winners are selected by a panel consisting of 40 experts in the sector, representing the corporate world and agencies in all their forms (media, creative, or specializing in promotion and events).
All the listed campaigns have been assessed according to four different criteria: starting from setting the objectives, then strategy, moving on to creative execution, and – last but by no means least – the results achieved.
The campaign #HumanSpirit, designed by Armando Testa and planned by Wavemaker, more specifically, stood out for its excellent outcome in terms of business (sales and advertising ROI), improving consumer perception and achieving positive results also from a behavioural perspective (website browsing during the campaign period).
Watch the video describing the campaign!