EXCEPTIONAL ACCOLADES FOR SELECT! 2018 BEST APERITIVO
"

EXCEPTIONAL

"

AT THE INTERNATIONAL REVIEW OF SPIRITS OF THE BEVERAGE TESTING INSTITUTE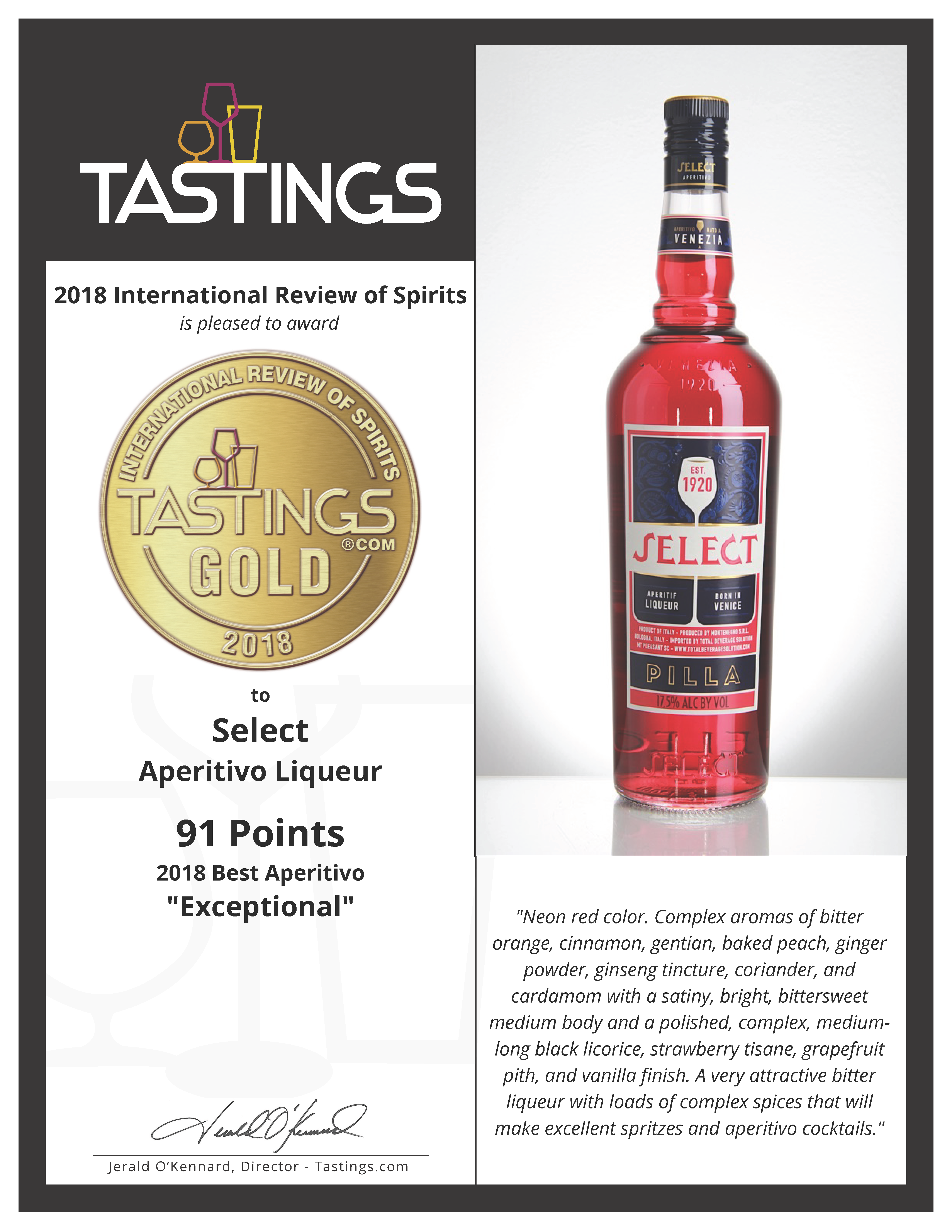 The Beverage Testing Institute is one of the world's foremost authorities on alcoholic beverages. The Beverage Testing Institute (BTI)—was founded in 1981, as America's premier independent alcoholic beverage review organization with a mission to create fair and reliable reviews of wines for consumers. In 1994, BTI began reviewing spirits and founded International Review of Spirits. BTI regularly reviews thousands of beverages every year.
This prestigious accolade will certainly add to the list of positive press and response from the trade to continue to shape our story as we head into new markets.
GRUPPO MONTENEGRO
Founded in 1885, Gruppo Montenegro is a leading Italian Spirits and Food manufacturer. The Group's brands have developed into icons of the "Made in Italy" with strong brand equity and significant top of mind: Amaro Montenegro, Vecchia Romagna, Bonomelli infusions, Infrè decaf tea, Olio Cuore, Cannamela spices, Polenta Valsugana, Pizza Catarì. Their success is the result of constant pursuit of excellence, respect for tradition and attention to product quality and sustainability, all values that have defined the Group since its foundation. Thanks to a solid national and international distribution network, the brands are true ambassadors of the Italian way of life.