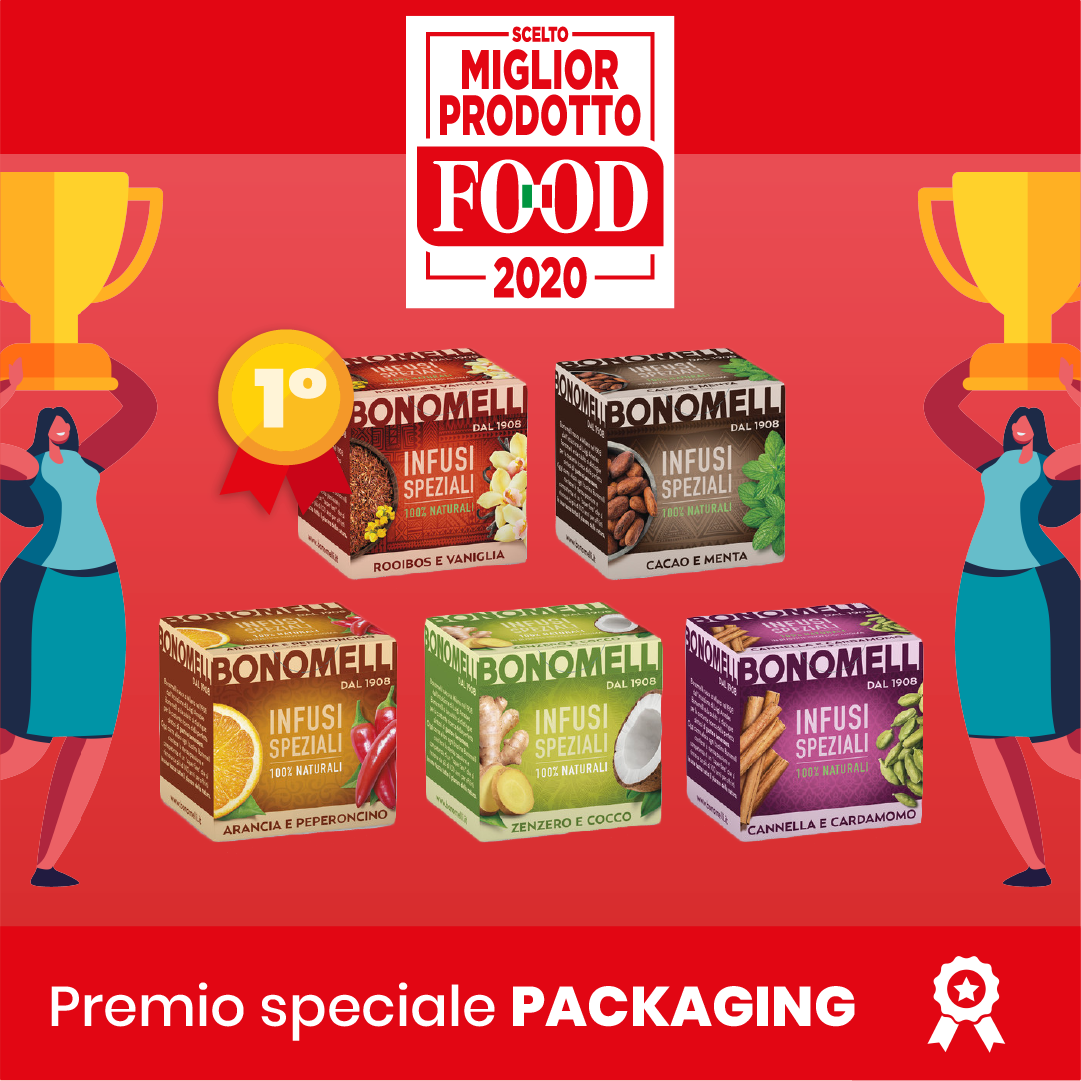 An important and prestigious recognition for Bonomelli, the brand whose product line Infusi Speziali has been awarded as Scelto Miglior Prodotto Food 2020 (Best Food Product 2020) in the category 'Premio Speciale Packaging' ('Special Award for Packaging').
A benchmark in the Food & Beverage sector, this award promotes product innovation targeted at retailers and the final consumer.
The nominated products – this year there were 160, divided into 13 categories – are judged by the entire supply chain: Distribution (measuring launch performance), Industry (with companies from the Food & Beverage sector voting for the products) and Consumers (through a survey conducted on a representative sample of the Italian population).
This is not our only achievement, though: we have also received two silver medals, one in the 'Ready-made meals' category, with Polenta Valsugana Express, and the other in the 'Drinks and Preparations' category, again with the line Infusi Speziali.
Find out more: https://www.foodweb.it/premiazione-scelto-miglior-prodotto-food-2020/