Gruppo Montenegro restyles its factory in San Lazzaro di Savena (BO) where Amaro Montenegro and Vecchia Romagna produced
Inauguration of the new factory, in the presence of the Mayor of Ozzano dell'Emilia, with a Family Open Day dedicated to employees and their families.
PRESS RELEASE
Zola Predosa (BO), 13 September 2019 – Gruppo Montenegro has celebrated the inauguration of new offices for its factory in San Lazzaro di Savena (BO) with the Mayor of Ozzano dell'Emilia attending.
The factory in San Lazzaro di Savena is one of the five best equipped in Europe in the liqueur industry, and a leader in the sector in Italy; it is actually also known as) "la città del brandy" ("brandy town") because of its scale and type of production. On its premises, the processing and ageing of the brandy Vecchia Romagna are completed, as well as the production and packaging of Amaro Montenegro and of the aperitif Select. Apart from alcohol products, it is also the site where Olio Cuore is processed and packaged.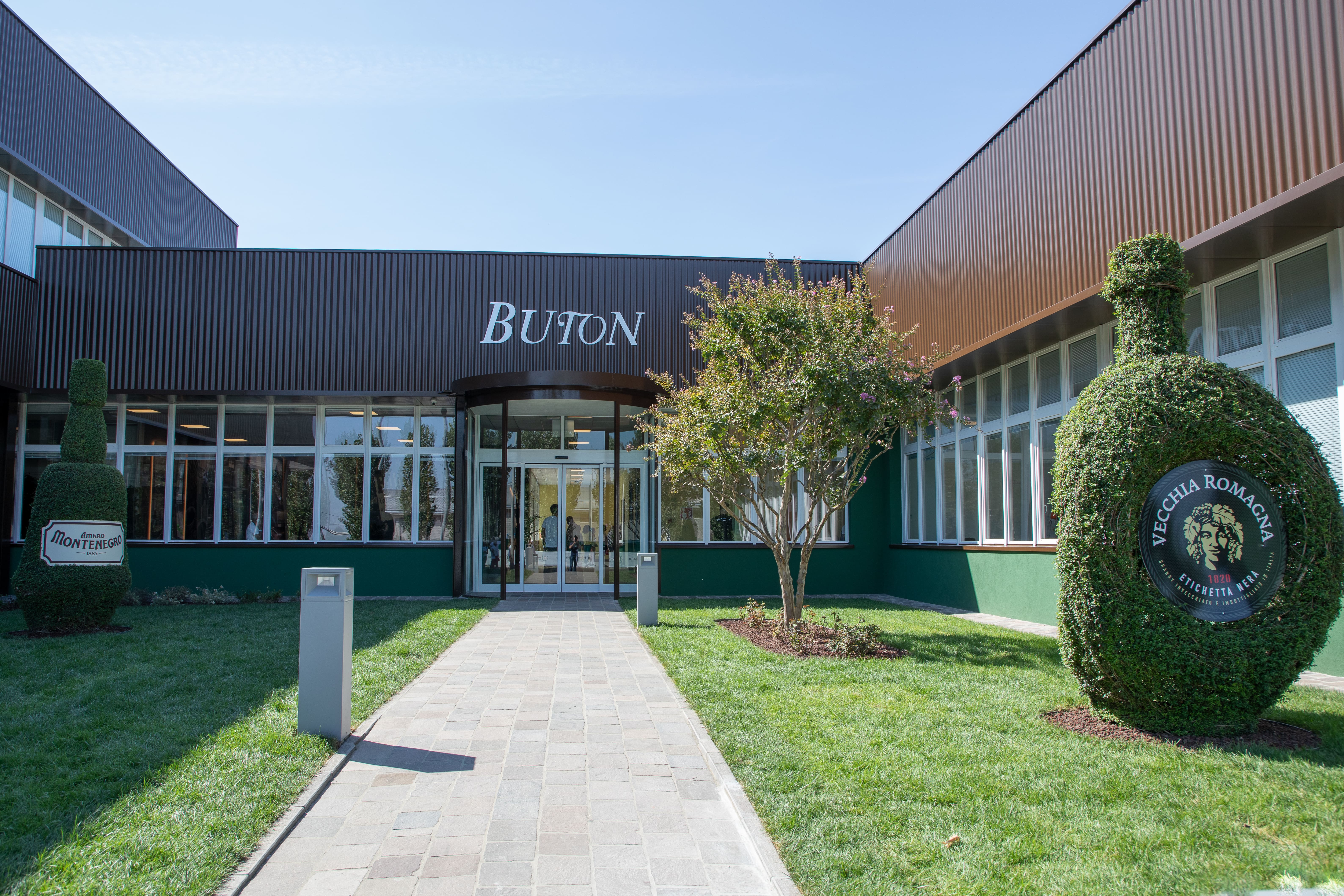 "For us this is an important day, because of two reasons: we are inaugurating the restyled production plant in San Lazzaro di Savena, which is the heart of our liqueur production, and – most importantly – we share this celebration with all the colleagues who contribute every day to the success of Gruppo Montenegro and with their families", said Marco Ferrari, CEO of Gruppo Montenegro.
The external and interior refurbishing of the office block has contributed to curtailing its environmental impact, thanks to actions geared towards energy efficiency, for example the installation of new low thermal transmittance doors and windows and the use of state-of-the-art insulation materials.
Moreover, the use of exclusively LED technology will allow for energy saving up to 60% compared to traditional neon, while the increase of glazed surfaces will make it possible to complement the natural lighting available.
Also the aspect related to the use of sustainable materials has been taken into account: the composition of materials selected for the paving is characterised by raw materials which are of natural origin and 100% recyclable.
GRUPPO MONTENEGRO
With over 130 years of history, Gruppo Montenegro is a 100% Italian business enterprise, a market leader in the food and spirits sector. It ranks third in Italy in the Spirits industry and has six premium brands in the food sector. Gruppo Montenegro, established in 1885 in Bologna by the young and enthusiastic herbalist Stanislao Cobianchi, includes brands which are synonymous with Italian quality and tradition, for example: Amaro Montenegro, Vecchia Romagna, Select, Rosso Antico, Coca Buton, Bonomelli, Thè Infrè, Olio Cuore, Spezie Cannamela, Polenta Valsugana and Pizza Catarì. Thanks to its consolidated distribution network, domestically and worldwide, the Group brands are still the real ambassadors in 70 countries worldwide for "Made in Italy": they best represent Italian excellence in compliance with tradition, with great attention to quality and sustainability, which have always been core values at Gruppo Montenegro.
Find out more on http://www.gruppomontenegro.com/
Info for the press
Wavemaker
Angelina Zoner
+39 02 31914 283
M: +39 342 9956758